SPECIALIZED TRANSPORTATION
Long Haul & Heavy Haul Trucking
High, Wide, or Heavy… over-dimensional & permit loads are our specialty.
Faymonville MegaMax
The extra low double-drop trailer is the ideal solution for extremely high and bulky goods, such as industrial components, machinery or oversized containers and crates. Its king-pin steering with override remote control is a unique feature in North America. With its unmatched maneuverability, it allows access into extremely tight areas.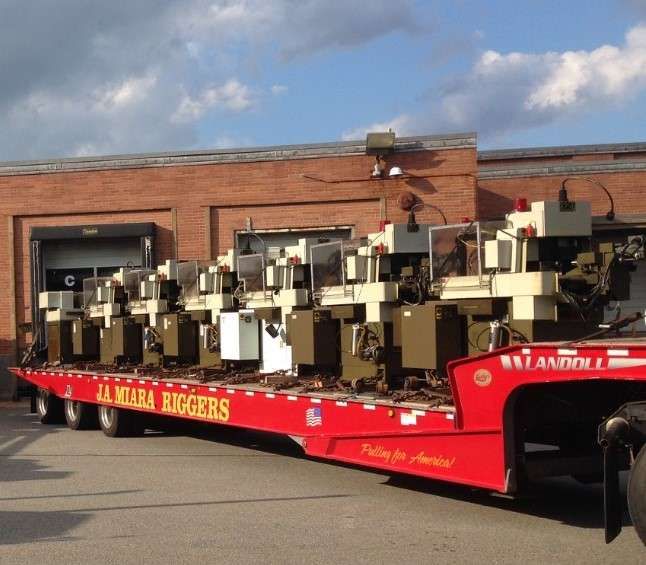 Landolls
48′ or 50′ Air-Ride single-drop trailers, with hydraulic dock stands and winch, which allow us the versatility to deliver to either dock or ground. Also available with a self-tarping system.
Flatbeds
48′ or 53′ Air-Ride, for dock level deliveries.
Single-Drop
Sherman Crane offers an array of different Air-Ride single-drops, for hard-to-haul loads. Deck heights of our single-drops range from 30″ to 36″ to 40″, with extendable capabilities from 48′ to 60′. Also in our fleet are 2 self-tarping systems on Step Decks.
Double-Drops and Extendable Double-Drops
Our Air-Ride double-drops and extendables also range from 48′ to 60′, with deck height ranges of 10″, 18″, and 24″. We also offer detachable units such as hydraulic folding goosenecks and manual detachable goosenecks.
Air-Ride Van
We offer 53′, Air-Ride Electronics Vans. All of our vans are equipped with logistical E-tracks for securing valuable electronic equipment.